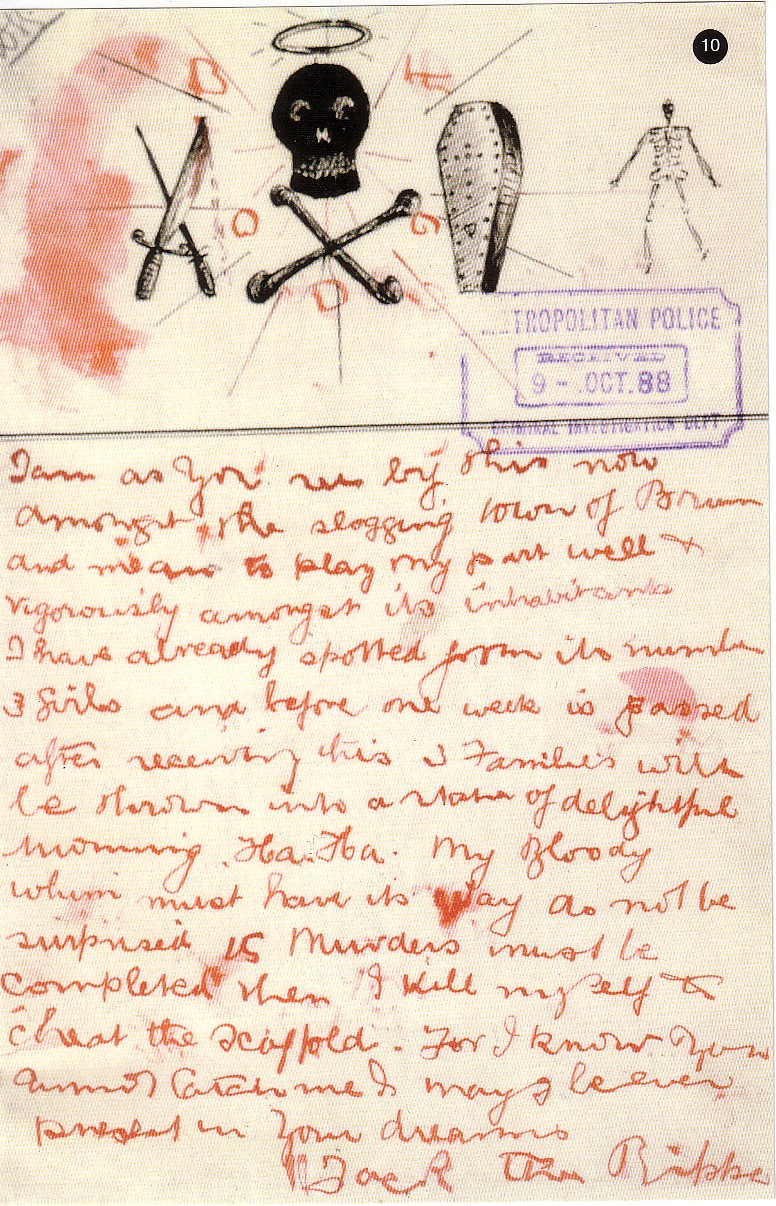 Rippercast: The Whitechapel Murders Podcast
A Practical Joker: The Letters of 'Jack the Ripper'
September 15th, 2008
Duration: 01:38:21
This episode is a discussion of the multitude of letters received by the press and the police claiming to be from 'Jack the Ripper' during the Autumn of Terror. Listen in as Jonathan Menges, Mike Covell, Ally Ryder, Chris Scott and Gareth Williams talk about this most notorious aspect of the Whitechapel murders.
You can listen to the podcast via the player below:
If you'd like to download the full mp3 you may do so by clicking here. You may wish to right-click on this link and select "Save as" in order to save the .mp3 file directly to your computer.