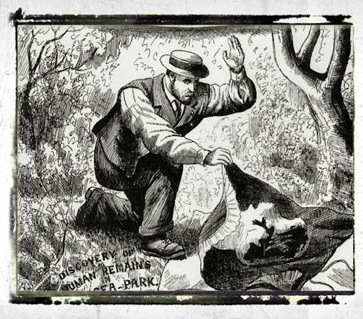 Rippercast: The Whitechapel Murders Podcast
He is Not Dead but Liveth: The Thames Torso Murders
April 20th, 2008
Duration: 01:13:29
This episode of Rippercast welcomes researcher and authoe Debra Arif to discuss the London Thames Torso Murders of 1887-1889. Our conversation covers the Thames and Regent's canal vicim, The Whitehall Mystery, the Pinchin Street Torso and the murder and dismemberment of Elizabeth Jackson. All of these crimes are, like the Ripper murders, unsolved. Theories are presented and questions are answered on this special episode about an often overlooked and understudied aspect of the Whitechapel murders.
You can listen to the podcast via the player below:
If you'd like to download the full mp3 you may do so by clicking here. You may wish to right-click on this link and select "Save as" in order to save the .mp3 file directly to your computer.