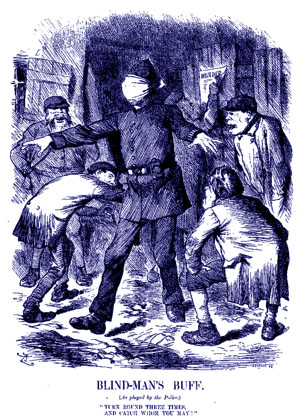 Rippercast: The Whitechapel Murders Podcast
Ep. 51-The Blind Man's Bluff
February 28th, 2012
Duration: 01:34:08
This episode of Rippercast welcomes Martin Fido, Chris George, Robert McLaughlin, Mike Covell, Ally Ryder and special guest David Lindblad-host of the podcast Fist Full of Podcast and author of the book Found Manuscript. Panel discussions include the Aberconway version of the Macnaghten Memoranda, the Goulston Street Graffito, the behavior of serial killers when it comes to lapses between murders, suspects such as Kosminski, Kaminski, Cohen, Joseph Lis (Silver). and so much more.
You can listen to the podcast via the player below:
If you'd like to download the full mp3 you may do so by clicking here. You may wish to right-click on this link and select "Save as" in order to save the .mp3 file directly to your computer.