George Yard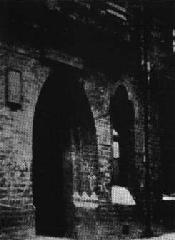 Above: Entrance to George Yard Buildings, where the body of Martha Tabram was found in early August, 1888.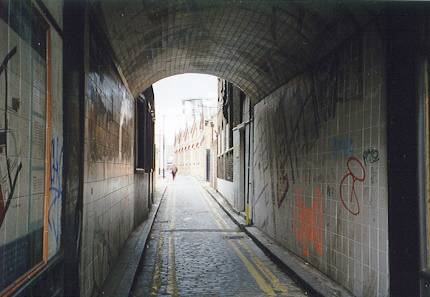 Above: A northward view of Gunthorpe Street taken from the Whitechapel High Street. Gunthorpe Street was formerly known as George Yard, and it was at the far northern end (not seen here) that Martha Tabram was murdered. Taken: Thursday, May 13, 1999. Photograph courtesy of Johnno.
Gunthorpe Str. from about the middle of it looking to the Wentworth-End. The buildings covering the George Yard-Spot are just about visible (red bricks on the left side of pic). Christ church tower is also visible in the background. Courtesy of Christian Jaud.
Modern location of the entrance to what was once George Yard Buildings. Courtesy of Christian Jaud.