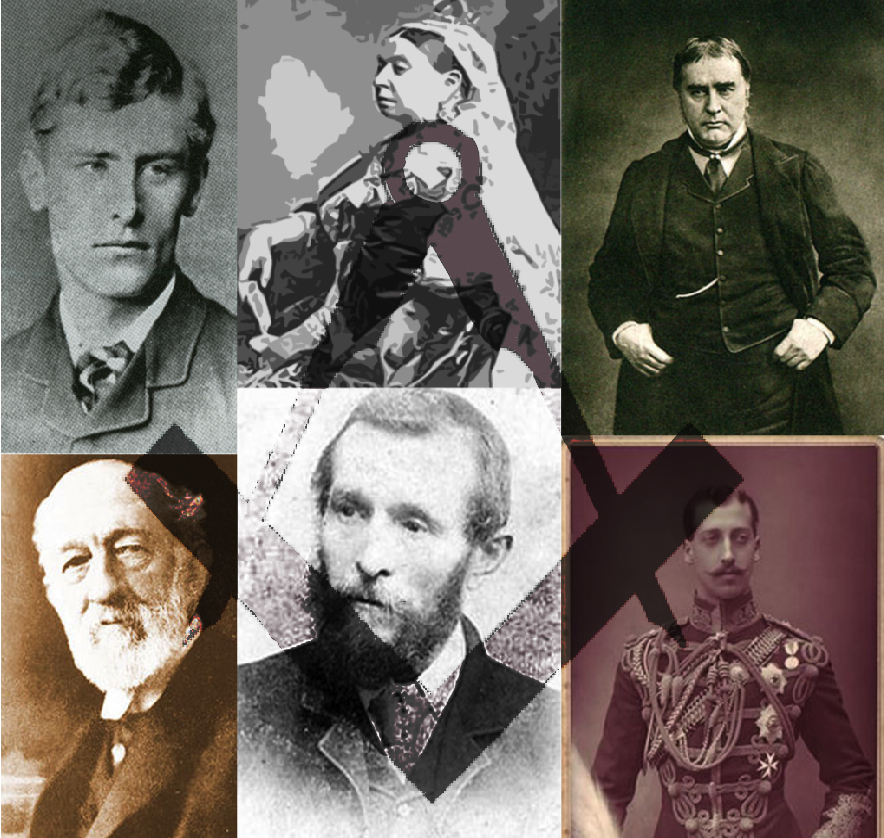 Rippercast: The Whitechapel Murders Podcast
The Royal Conspiracy A-Go-Go
March 24th, 2009
Duration: 01:44:59
Episode #43 of Rippercast is an in-depth examination of the Royal Masonic Conspiracy theory. Listen in as we trace this most popular, and most questionable of suspect theories back to its origins in the decades immediately following the Whitechapel murders. The panel goes on to discuss many of its additions and mutations over the last century by such writers as Thomas Stowell, Michael Harrison, Stephen Knight, Jean Overton Fuller and Melvyn Fairclough. We also ponder the reasons why the Royal Conspiracy theory holds such a sensational place in popluar culture, and discuss the general role conspiracy theories play in the public's imagination. With Simon Wood, Willaim Ellis, Chris Scott, John Bennett, Gareth Williams, Ben Holme and Ally Ryder.
You can listen to the podcast via the player below:
If you'd like to download the full mp3 you may do so by clicking here. You may wish to right-click on this link and select "Save as" in order to save the .mp3 file directly to your computer.