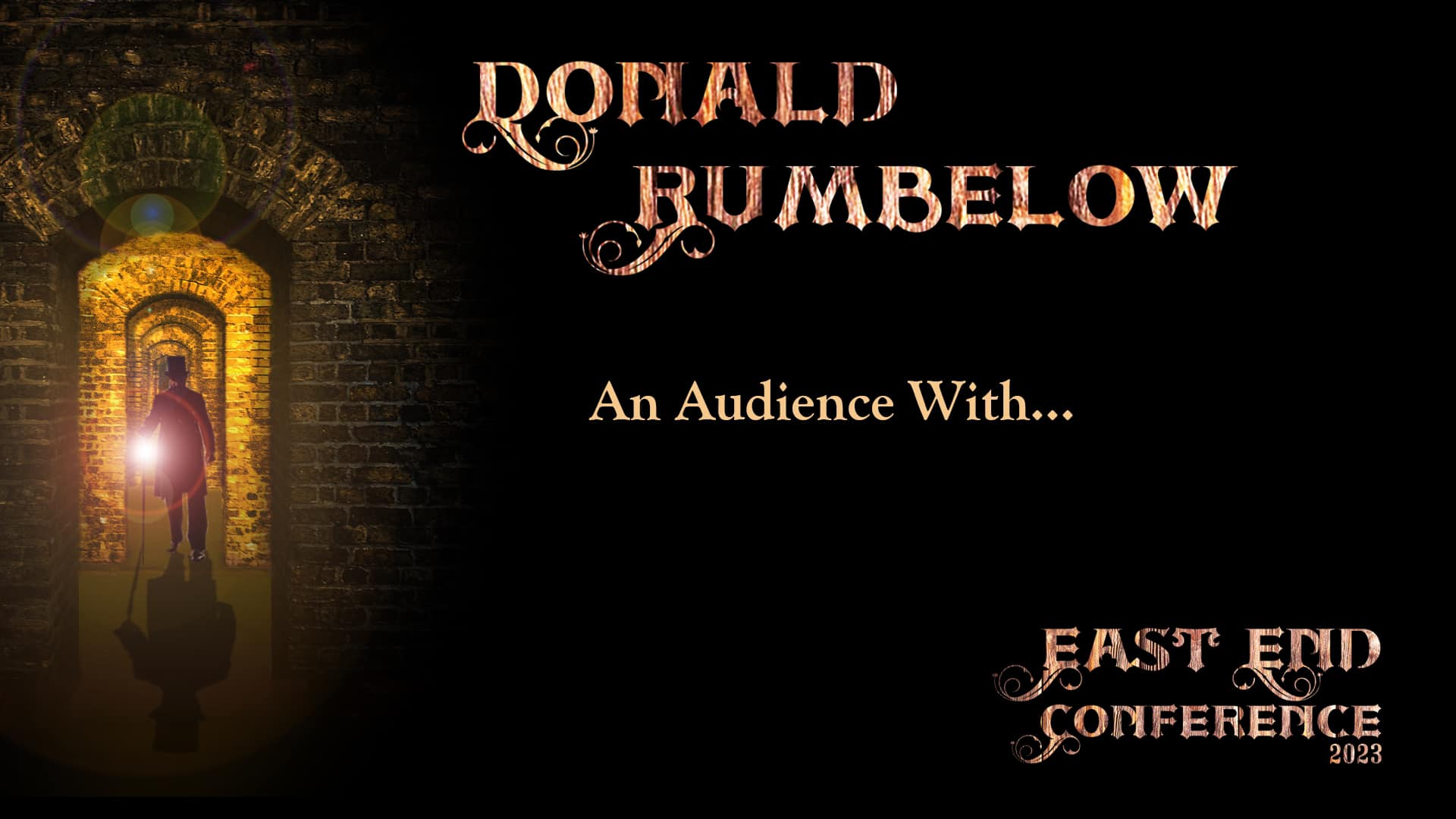 Rippercast: The Whitechapel Murders Podcast
2023 East End Conference: An Audience with Donald Rumbelow
November 18th, 2023
Duration: 01:01:12
We are pleased to bring to you the Speaker Presentations from the 2023 East End Conference held over the weekend of 7 & 8 October in the Astronomer Pub in Middlesex Street in the East End of London.
An Audience with Donald Rumbelow
with Karl Coppack
You can listen to the podcast via the player below:
If you'd like to download the full mp3 you may do so by clicking here. You may wish to right-click on this link and select "Save as" in order to save the .mp3 file directly to your computer.