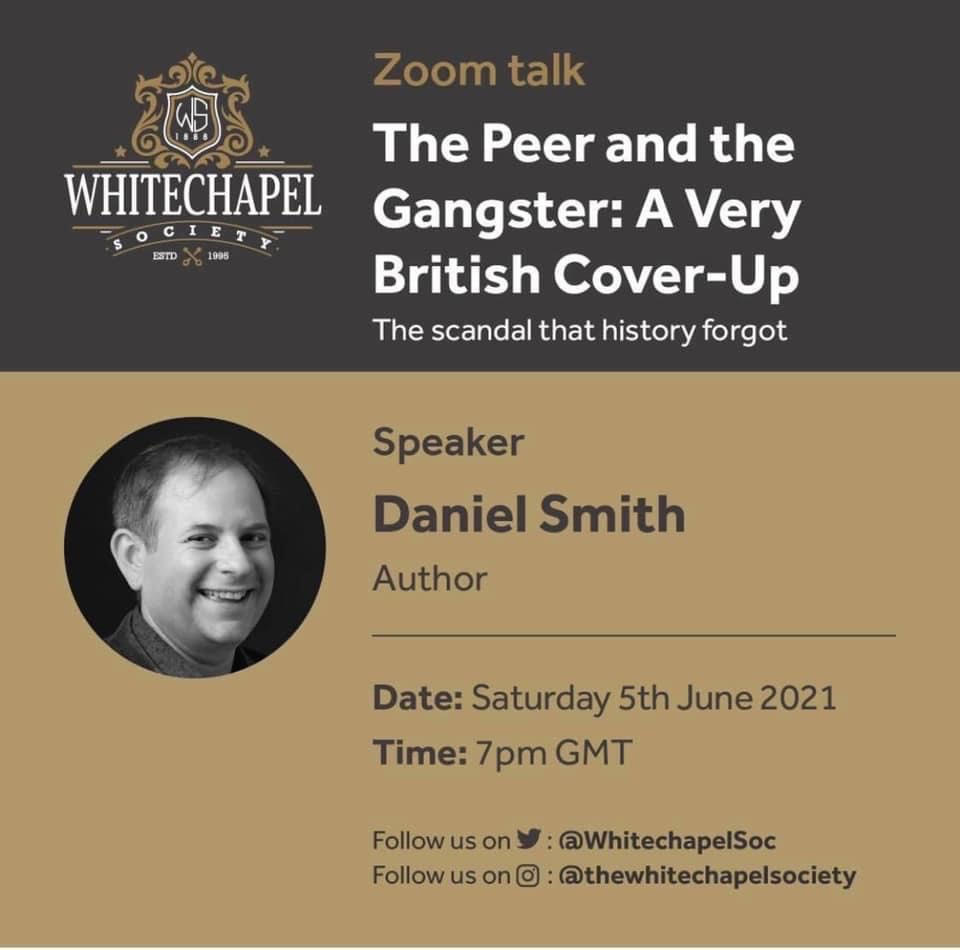 Rippercast: The Whitechapel Murders Podcast
Whitechapel Society presents The Peer and the Gangster with Daniel Smith
July 3rd, 2021
Duration: 01:15:21
We are pleased to bring to you the June 2021 guest speaker at the Whitechapel Society:
Daniel Smith, the author of The Peer and the Gangster: A Very British Cover-up.
In July 1964, the Sunday Mirror ran a front-page story headlined: PEER AND A GANGSTER: YARD ENQUIRY. While the article withheld the names of the subjects, the newspaper reported that the Commissioner of the Metropolitan Police had ordered an investigation into an alleged homosexual relationship between 'a household name' from the House of Lords and a leading figure in the London underworld. Lord Boothby was the Conservative lord in question, and Ronnie Kray the infamous gangster. Yet within a couple of weeks the story had been killed off, vanishing as suddenly as it had appeared. Lord Boothby and the Krays carried on with business as usual. For the first time the full saga of the cover-up and its consequences can be revealed. Drawing upon recently released MI5 files, government papers, extensive interviews, and a wide array of contemporary reports and secondary sources, Daniel Smith pieces together how eminent figures from the political firmament, the Security Service, the Metropolitan Police, the legal profession and the media saw to it that the Sunday Mirror's story was crushed almost as soon as it emerged.
https://www.thehistorypress.co.uk/publication/the-peer-and-the-gangster/9780750993296/
www.whitechapelsociety.com
You can listen to the podcast via the player below:
If you'd like to download the full mp3 you may do so by clicking here. You may wish to right-click on this link and select "Save as" in order to save the .mp3 file directly to your computer.