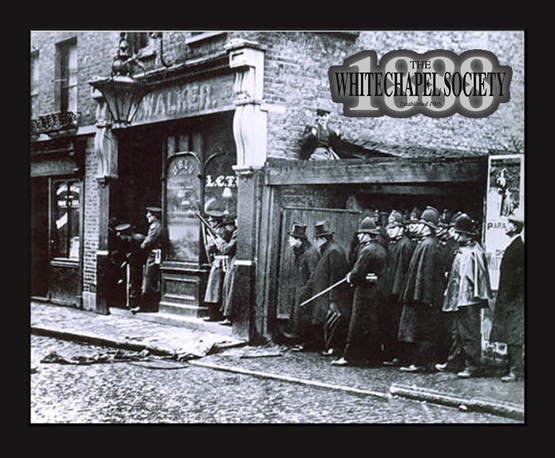 Rippercast: The Whitechapel Murders Podcast
Whitechapel Society presents The Houndsditch Murders with Peter Clarke and Sue Parry
February 14th, 2021
Duration: 01:24:59
We are pleased to bring to you the February 2021 meeting of The Whitechapel Society:
The Houndsditch Murders
Former City of London Police officer, historian and tour guide Peter Clarke presents a detailed overview of the Houndsditch Murders and the Siege of Sidney Street
Followed by Sue Parry sharing with us an incredible scrapbook belonging to the family of wounded Officer William Bryant, full of letters, cards and memorabilia relating to his involvement in the tragic incident.
www.whitechapelsociety.com
You can listen to the podcast via the player below:
If you'd like to download the full mp3 you may do so by clicking here. You may wish to right-click on this link and select "Save as" in order to save the .mp3 file directly to your computer.