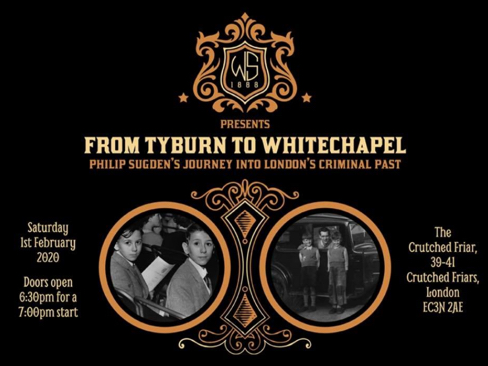 Rippercast: The Whitechapel Murders Podcast
Whitechapel Society presents Dr. John Sugden: From Tyburn to Whitechapel- Philip Sugden's Journey into London's Criminal Past
February 8th, 2020
Duration: 01:10:45
We are pleased to bring to you the February 2020 guest speaker at the Whitechapel Society 1888
Dr. John Sugden: From Tyburn to Whitechapel- Philip Sugden's Journey into London's Criminal Past.
A personal, informative and enjoyable talk by the twin brother of the late author of the hugely influential book 'The Complete History of Jack the Ripper'.
www.whitechapelsociety.com
You can listen to the podcast via the player below:
If you'd like to download the full mp3 you may do so by clicking here. You may wish to right-click on this link and select "Save as" in order to save the .mp3 file directly to your computer.