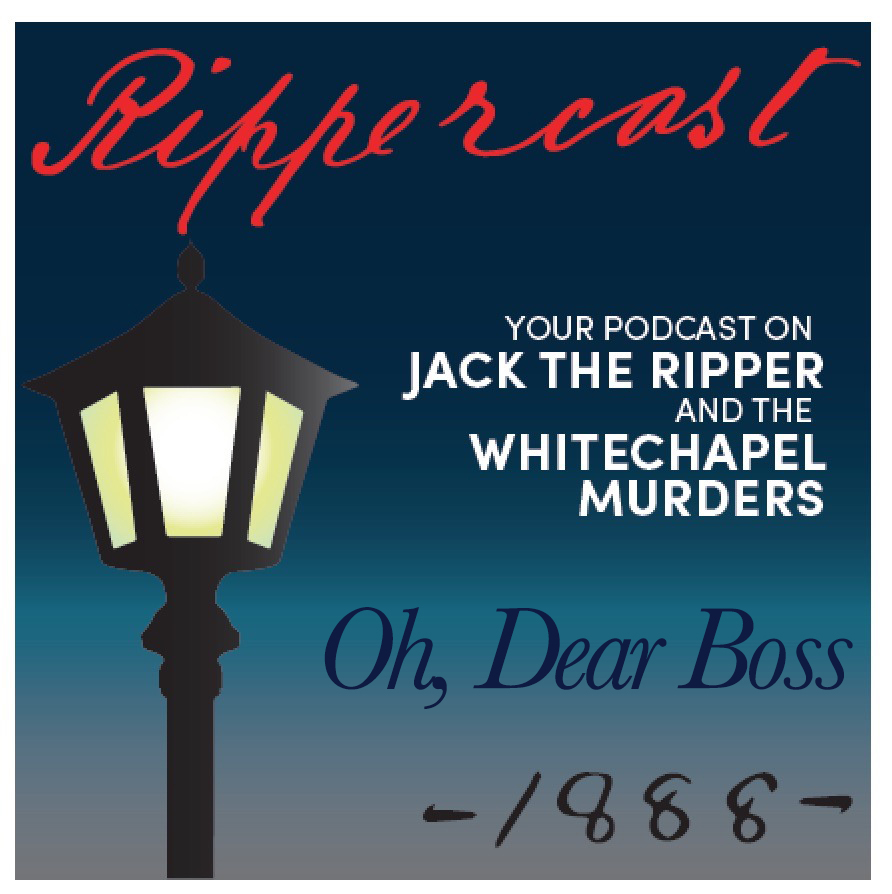 Rippercast: The Whitechapel Murders Podcast
Oh, Dear Boss: Ripperology and the Maybrick Diary and more Ripperology
October 2nd, 2017
Duration: 01:44:38
Oh, Dear Boss welcomes Paul Begg, Mark Ripper, Tom Wescott and Brian Young on to the show to discuss whatever suits our fancy. The topics this time are too numerous to list here, plus the Maybrick Diary.
You can listen to the podcast via the player below:
If you'd like to download the full mp3 you may do so by clicking here. You may wish to right-click on this link and select "Save as" in order to save the .mp3 file directly to your computer.