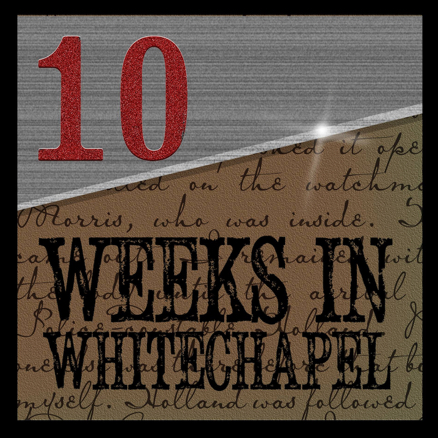 Rippercast: The Whitechapel Murders Podcast
10 Weeks In Whitechapel- Week 10: Series Wrap Up: Cast Discussion
July 3rd, 2017
Duration: 01:00:48
We conclude the audio series '10 Weeks In Whitechapel' by having a panel discussion with the author and narrator, Karl Coppack along with voice actors from the program: Paul Begg, Neil R.A. Bell, Jon Rees, Ally Ryder and Iain Wilson. Joined also by Brian Young, a listener to the series.
Music and artwork by Andrew Firth
www.tenweeksinwhitechapel.wordpress.com
You can listen to the podcast via the player below:
If you'd like to download the full mp3 you may do so by clicking here. You may wish to right-click on this link and select "Save as" in order to save the .mp3 file directly to your computer.