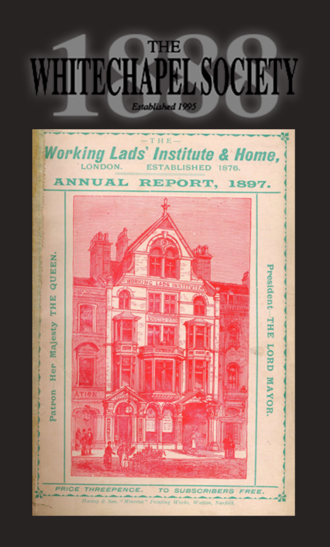 Rippercast: The Whitechapel Murders Podcast
Whitechapel Society 1888 presents Anthony Miller: A History of the Whitechapel Mission
June 4th, 2017
Duration: 01:05:49
We are pleased to yet again bring you the guest speaker talk from the bi-monthly meeting of the Whitechapel Society. June 2017s guest speaker was the director of the Whitechapel Mission, Anthony Miller. Mr. Miller details the history of the mission, once called the Working Lads Institute and Home, which was the scene of several inquests concerning the victims in the Whitechapel murders, as well as describing the work that the mission continues to this day, having served the needs of Whitechapel's poor and destitute for the last 140 years.
whitechapel.org.uk
whitechapelsociety.com
You can listen to the podcast via the player below:
If you'd like to download the full mp3 you may do so by clicking here. You may wish to right-click on this link and select "Save as" in order to save the .mp3 file directly to your computer.