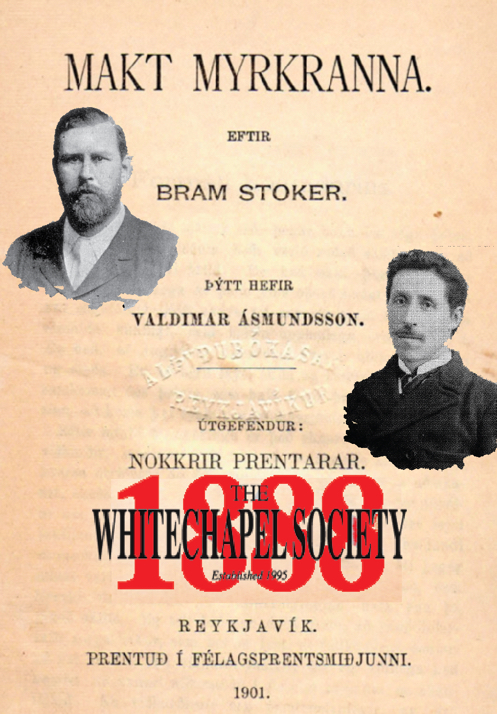 Rippercast: The Whitechapel Murders Podcast
Whitechapel Society 1888 presents Clive Bloom: Dracula Meets the Ripper
October 2nd, 2016
Duration: 00:54:07
We bring to you the October 2016 speaker from the Whitechapel Society 1888 meeting in London. Professor Clive Bloom presents a talk focusing on the 1901 Icelandic version of Bram Stoker's 'Dracula' which was largely rewritten by Valdemar Asumunsson and will be published for the first time in English this December under the title 'Powers of Darkness: The Lost Version of Dracula', translated and annotated by Hans Corneel De Roos.
www.whitechapelsociety.com
You can listen to the podcast via the player below:
If you'd like to download the full mp3 you may do so by clicking here. You may wish to right-click on this link and select "Save as" in order to save the .mp3 file directly to your computer.