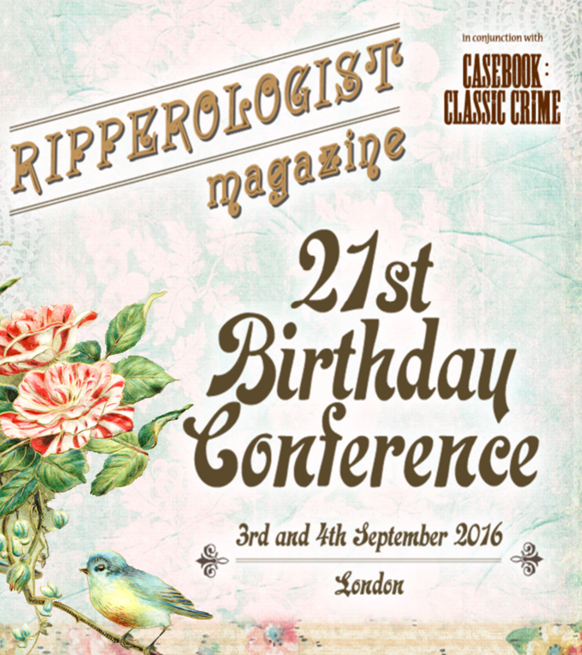 Rippercast: The Whitechapel Murders Podcast
Ripperologist Magazine 21st Birthday Conference-Chris Payne
September 5th, 2016
Duration: 00:42:37
The third speaker on Day One was Chris Payne, author of the book 'The Chieftain: Victorian True Crime through the Eyes of a Scotland Yard Detective', about Detective Chief Inspector George Clarke and the 'Trial of the Detectives' of 1877.
You can listen to the podcast via the player below:
If you'd like to download the full mp3 you may do so by clicking here. You may wish to right-click on this link and select "Save as" in order to save the .mp3 file directly to your computer.