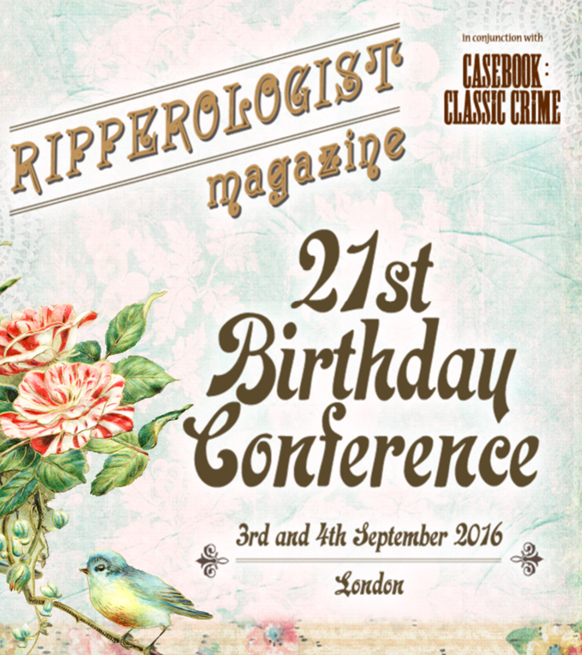 Rippercast: The Whitechapel Murders Podcast
Ripperologist Magazine 21st Birthday Conference-David Thompson
September 5th, 2016
Duration: 00:51:23
The eighth and final speaker at the conference was the great-grandson of PC Ernest Thompson, the constable who discovered the body of Frances Coles in Swallow Gardens while on his very first beat, and who nine years later as murdered while on duty.
You can listen to the podcast via the player below:
If you'd like to download the full mp3 you may do so by clicking here. You may wish to right-click on this link and select "Save as" in order to save the .mp3 file directly to your computer.