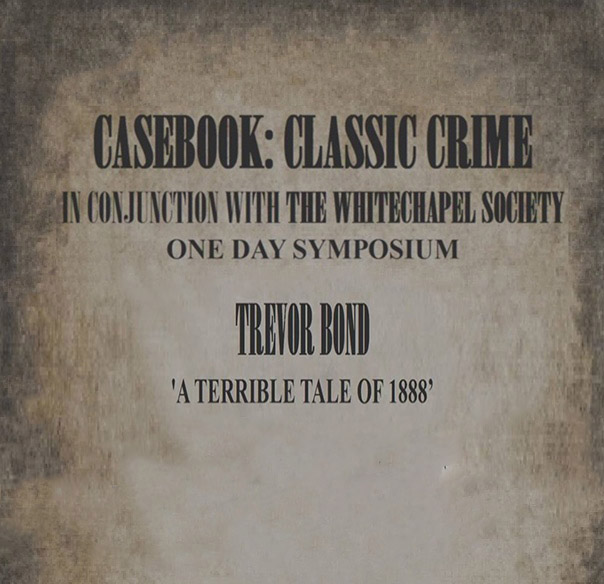 Rippercast: The Whitechapel Murders Podcast
Casebook: Classic Crime Symposium-Trevor Bond
December 21st, 2015
Duration: 00:55:00
Listen in to Trevor Bond's 'A Terrible Tale of 1888'- the second talk at the Casebook: Classic Crime Symposium that took place at the Chamberlin Hotel in London on Saturday, December 5th 2015. This event was organized by Frogg Moody and Time Zone Publishing's Casebook: Classic Crime in conjunction with the Whitechapel Society with Philip Hutchinson as the emcee. The slideshow that accompanied Trevor's talk can be downloaded here.
You can listen to the podcast via the player below:
If you'd like to download the full mp3 you may do so by clicking here. You may wish to right-click on this link and select "Save as" in order to save the .mp3 file directly to your computer.